[Sticky]

James Fuqua aka Jimbo,Jd,Hammer-living lejend
One of the most revered and consistent land based shark fisherman and teacher to most of the shark club members is James Fuqua.Jimbo grew up fishing on all the south Florida fishing piers from Sebastian Inlet south allthe way to key west.Since the early 1960's as a young man learning to shark fish from the likes of Herb Goodman on the old Palm Beach Pier.Jimbo moved to south beach in the late 60's where he met Rene de Dios and took him under his wing and soon they became best of friends and shark fishing would never be the same at south beach pier.Shark fishing on the south beach pier in the early 70's was in it's heyday and Jimbo was a master at his art and freely shared his knowledge and enthusiasm with all the younger guys who took an interest in the sport.Jimbo's devotion to shark fishing has made him one of the best and most endeared shark fisherman in the SOUTH FLORIDA SHARK CLUB.Jimbo is as consistent in his shark fishing as he is stable in his personal life.Jimbo has been at his job with the Miami Herald as a crew chief for over 30 years.On his days off jimbo is a free spirit and can be found anywhere where the shark bite is on and that can be anywhere from the Skyway bridge on Tampa bay, to the inlet at Sebastian, or down to the 7 mile bridge . Jimbo can be found fishing with one of his three sons or on his own with his shark rod sticking out of the window of his pick up truck.He is a kind and very patient man who often befriends strangers and passes along to them his many fishing tricks learned from a life of fishing on the shores of Florida.Where many use kayaks to paddle baits out you will see Jimbo paddling out on a old school long surf board.Jimbo is a one of kind maverick and we are greatful for his contribution to the shark club and to the sport of land based shark fishing.THANKS JD.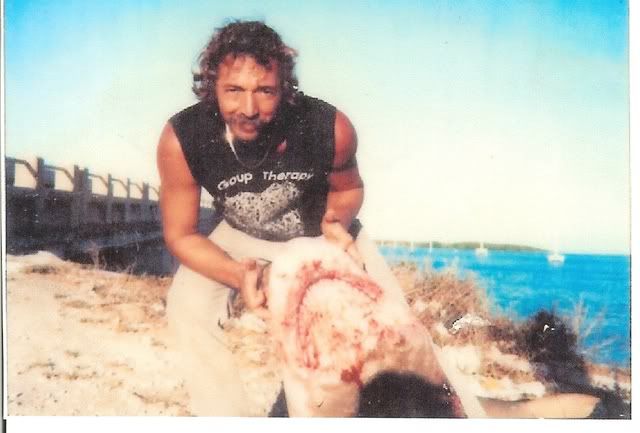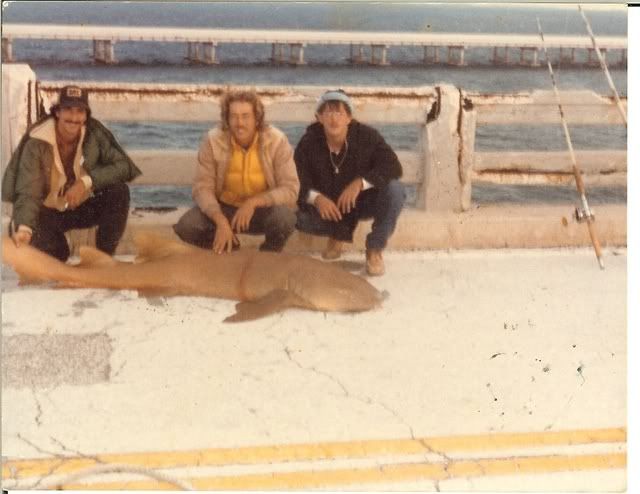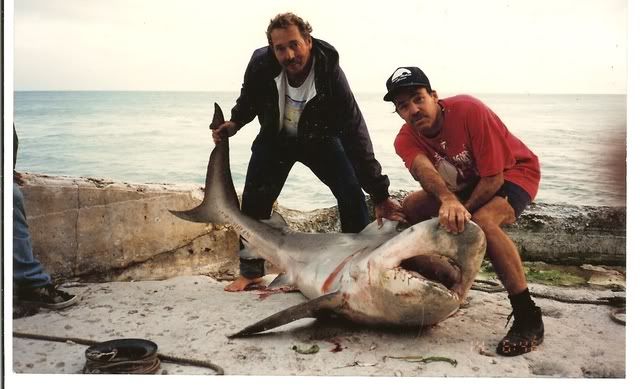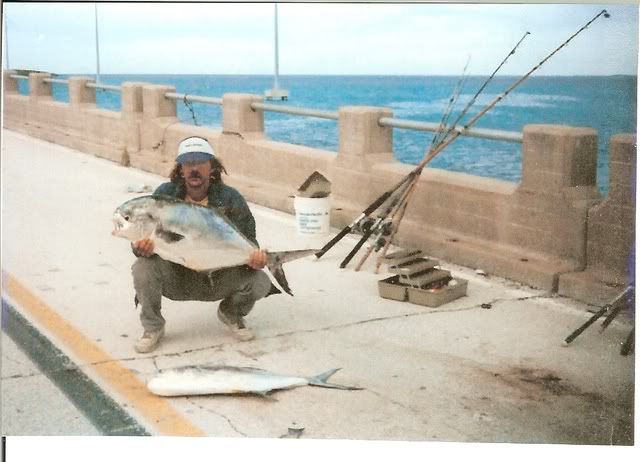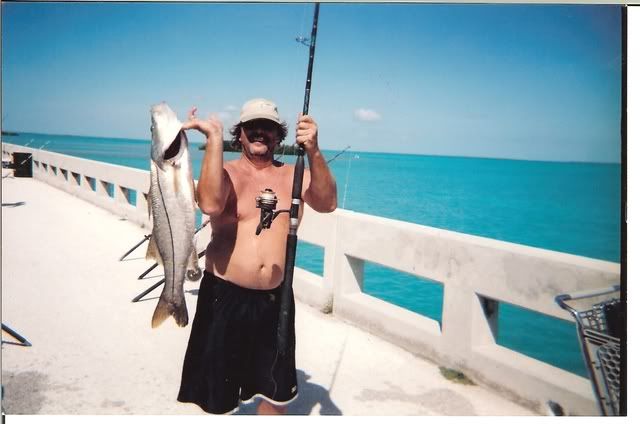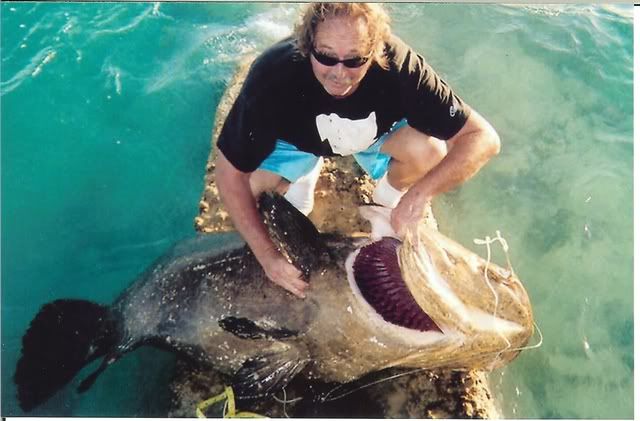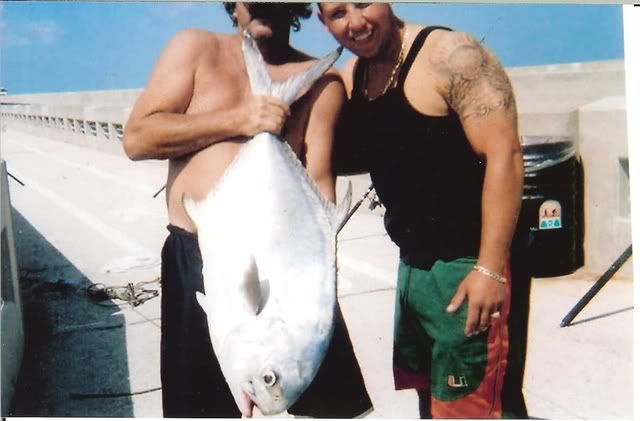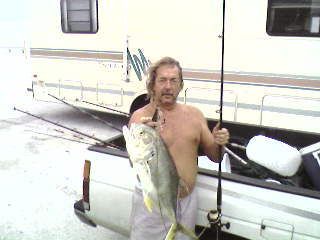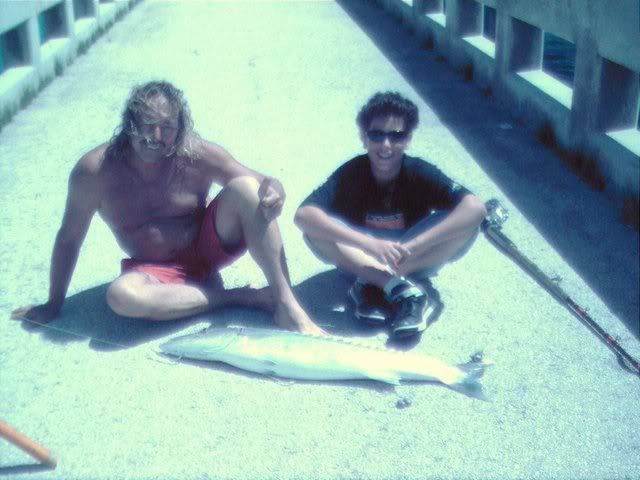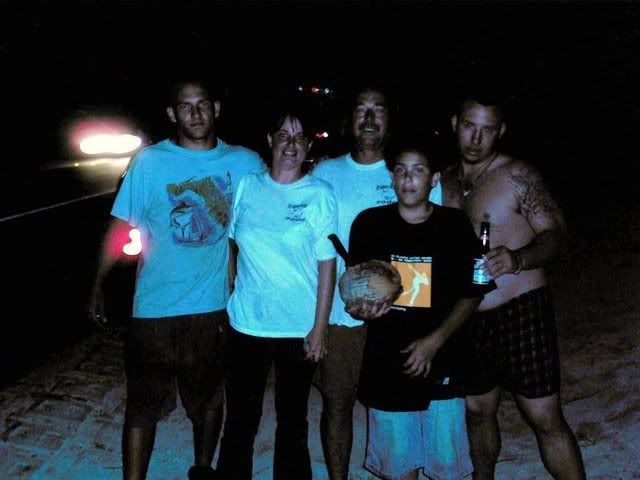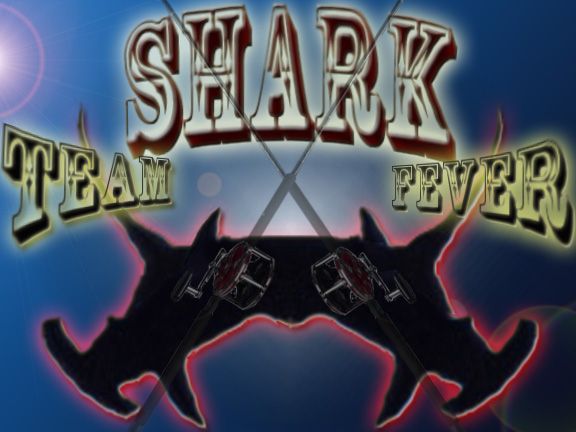 SOUTH FLORIDA SHARK CLUB -President SFSC-Founding Member est 1983 SFSC-Website Administrator BIG HAMMER SHARK TOURNAMENT -Founder Rene Memorial Sharkathon -Founder NMFS Shark Tagger
Topic starter
Posted : 09/09/2008 5:24 pm
Jimbo or Jd hammer i remember him back on south beach pier we were rival sharkers hung with different cliques but no one was better then Rene and Jimbo.Always the older statesman teacher to most of the testosterone energized younger sharknuts,surfers.Sure nuf this website is not big enough to write the stories JD hammer has lived through
Posted : 09/12/2008 9:49 am
Hey everyone it's Kim AKA Fighting Lady 08 just checking in to say hi to everyone out there and to see whats up in the site. I see a few pic's of me and my son Mark AKA slasherx4 with J.D. Jimbo the hammer....LOL I have known Jimbo since I was 13 years of age and we are still the best of friends ever since....PEACE!!!!!
South Florida Shark Club
Team Hammer N The Phenoms
Posted : 09/14/2008 11:37 am
i havent meet ya yet Jimbo, but im sure our paths will meet one day and look forward to sharing stories with ya!....mike
Posted : 09/24/2008 7:20 pm
thisman rite here is one of the better if not one of the best allaround fisherman ive ever met. props go out 2 the oldboy
mike. this winter im thinkin of setting up a trip to jenson with hammer.
2009 Team Hammer N The Phenoms
Go BIG or go home
Posted : 09/26/2008 9:27 pm
wow how do i get started about Hammer, i have fished with hammer for over 14 years , and watched and admired him since i could walk back on the south beach boardwalk.i have been exposed to some many diffrent piers,beaches and bridges i would have never even thought of venturing had the old hammer not taken me under his wing as a little boy. Hammer is one of , if not in my honest opinion the best land based fisher man there is, i mean just go to any random fishing pier here in florida, find the locals on that pier and ask them hey do you no (the Hammer) and you will be welcomed to stories about him. i lost count of how many times we were out on juno pier, lake worth, boynton, sebastian, you name it and some one comes up to the old man and asks hey is it realy you, are you (hammer), and im talking old timers 60 years old to 14 year old pier rats. Hammer has practicly showed me every thing i know from land, i mean there are solid fisher man who make weekend plans for jensen beach, or long key bridge etc and they load up go straight to there location without watching the winds or anything in there suroundings and go straight to there spot unload a ton of things and sit that same spot for three days and hope they get lucky.
when you go fishing with the hammer you travel light, and you never no what he may be thinking. I mean he like he reads the smallest of things that trigger us right into the fish, for example a trip to 7 mile may be turned on a dime right back south to long key or card sound if he notices the mullet may be down there already, and sure enough you show up to a snook,tarpon,and shark feeding frenzy.Or sitting on juno pier every one is casted out with baits that are already dead yet hammer has me him and his 3 boys with our rods straight down with live cigar minows as the hammer looks out to the horizon for a bait run, sure enough he gives us the go and we all cast out and we are the only four in a huge crowd, fighting 5 huge cravelles or bonitas.
I can go on and on about this man, but the word is already out on him, i need not say another positive about him because he is a living legend, he is one of those few that well be talked about for years and years after his time is expired,sorry for such a long post about the hammer but the man is like another father to me, someone who has taught me and so many others things that will be passed on for generations to come, again my partner and living LEGEND (HAMMER)!!!!!!!!!!!!!!
SFSC -East Coast Events Coordinator
Posted : 10/03/2008 1:58 am
Fishing in Jensen is pretty awesome during the winter....there is more than enuff fish for every one, you guys will have a blast up here , shoot me a Pm and ill point ya in the right direction...it seems jimbo from your post above knows how to read the water...that comes from years of experiance.. my advice is to listen and learn watch every small detail from him, there is a reason he does that..that is pricless cause it cant be bought or sold, but it can be handed down if you keep your ears and mind open...thats always been the key to our success reading the water and going with our gut feeling and staying sharpe with our goal...catching one or even a few...i personaly like my handfull!.. its great that Jimbo is sharing the "craft" with the younger generation passing it on, and trust me its a great feeling in doing so....mike
Posted : 10/04/2008 11:11 am
exactly mike. like i said (Hammer)is the type that will show a tourist from out of town his hottest snapper hole with 6lb mangroves, catch him a live pin fish show him how 2 free line it into the spot and have him hooked up to the fish that makes his trip. thats just the way Hammer is, he can just meet you out on the pier fishing with squid and a 2 piece rod completely clueless, and by the end of the night Hammer is lending that same tourist his 14/0 and swimming him a whole cuda out with no surf board or kayak just free swimming then hooking that same rookie on to a 300 lb bull by nights end without taking the rod from the guy, thats the way Hammer is. These are the types of things that Hammer has done for random people he meets in the same day, and hes been the same way for over 30 years.
SFSC -East Coast Events Coordinator
Posted : 10/06/2008 11:17 pm
I have known 4 years how great a fisherman my father is but reading about it is crazy and i thank everyone 4 posting there comments because my dad is the most humble person on the earth and would never brag about what he has done because he is not in it 4 fame and fortune he dose it 4 fun and from my point of view that is the key 2 sucess .
Posted : 10/09/2008 8:40 pm
Joey is that you,or maybe Jimmy or Johny any one of the three sons that should feel proud to call him dad.All three of Jimbo's sons have taken after there father and are all great fisherman.Thanks for sharing with us i hope you like what you see on this website,,,,,,i promise you it will only get better.Your father is a teacher to all of us.We can learn much more then fishing by getting to know him and seeing the humble caring man that he is.We are honored to have him as a friend and as a vital part of our shark club.Go JD Hammer!!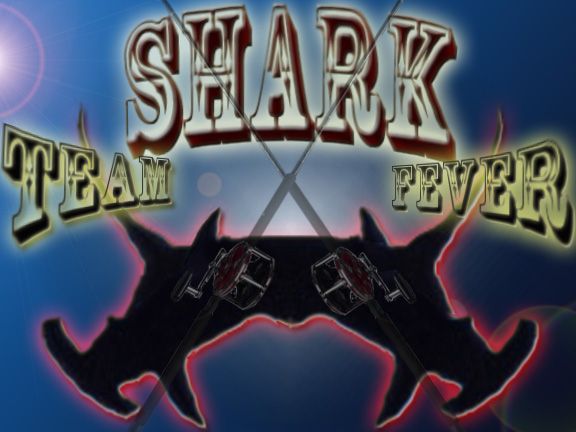 SOUTH FLORIDA SHARK CLUB -President SFSC-Founding Member est 1983 SFSC-Website Administrator BIG HAMMER SHARK TOURNAMENT -Founder Rene Memorial Sharkathon -Founder NMFS Shark Tagger
Topic starter
Posted : 10/10/2008 4:42 am
that writing sounds like johny!!
SFSC -East Coast Events Coordinator
Posted : 10/12/2008 1:23 am
that writing sounds like johny
SFSC -East Coast Events Coordinator
Posted : 10/12/2008 1:26 am
THANKS FOR ALL THE KIND WORDS YOU GUYS ARE THE REASON
I KEEP GOING AND YOU KEEP ME FEELING YOUNG. WHEN IM GONE I HOPE YOU WILL TEACH SOME ONE OUR WAYS DOING THINGS. THE SOUTH SHARK CLUB AND OTHER CLUBS ARE THE BEST THING EVER TO HAPPEN TO ME. I WANT TO TAKE THIS TIME TO TELL YOU TO FIND SOME KID AND TEACH HIM TO FISH AND IT WILL KEEP HIM OUT OF TROUBLE AND make you feel young and keep you going strong.
thanks everone.
Posted : 11/21/2008 11:53 am
Hammer the man!!! almost 60 an still stompin them big bulls an hammers on the bridges like he was in his prime at 20
!!! the man is a true blue sharkfisherman!!!
much respect
2009 Team Hammer N The Phenoms
Go BIG or go home
Posted : 03/15/2009 3:50 pm
I always see JD on the Juno Pier wearing South Florida Shark Club shirts. He's a real nice guy. the few conversations I've had with him, he hasn't hesitated to answer my questions about what I should do to start sharking. (being the teenager I am, I'm full of 'em.) I've netted his snook and every time he's thanked me and helped me out if I needed pliers, or if I ran out of hooks. I knew he was a great fisherman and a nice guy but, I had no clue he was such a big deal.
I wasn't of him fishing with the likes of Herb Goodman, and Rene de Dios.
Can't wait to fish with him again
Posted : 11/22/2010 9:28 pm