[Sticky]

what to do---whats fair when merchandise arrives damaged
guys---i have a problem and want to know whats fair---i purchased and paid for a 14 that was offered on sfsc.com classified section----
click on the pic for video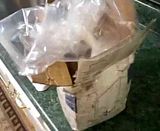 it appears the box got torn open and the handle and hard ware are missing----
also the threads on the drag star are cross threaded and it will not screw on
i talked to keith at minnow and monster in tampa--he had took the handle off for it to be shipped and said it was in good order before it shipped-
the last couple of days i have pmed the seller to figure out what we should do-- -- but the seller opens my pms but will not responed to me --i do not want to put words in his mouth but i guess he is telling me ''not my problem''
what is fair--what would you do
sonny
Topic starter
Posted : 03/14/2012 10:20 am
WELL i was right ''its my problem''----i asked him to call me several times to work this out--not man enough to call ----
now after i put this post up-- i got this pm
fisherman33611-- quote
''what happened between tampa and ur house with it being shipped ground mail and now the handle is missin but the bag was in the box! Sounds little fishy to me!''
he has other stuff for sale beware
sonny
Topic starter
Posted : 03/14/2012 11:15 am
First of all this guy wanted the reel shipped "if it fits it ships" it wld not fit that box and didn't pay for that..I paid for the bigger box and shipping! I had the reel serviced and handle removed to ship and was gone over by a reputable shop. MINNOWS and MONSTERS in TAMPA FLA and seems like sonny is cheap and wants something for nothing! The reel and all parts were shipped and now the reel has missing parts and stripped..what happened between my house and ground mail to his house? Now he wants to post negative stuff abt me! I sold stuff to other ppl and no plms... if u r gonna complain then shld have paid for upgraded shipping and. Go thru fed ex or UPS....he complained abt the reel not arriving!! Well snailmail is slow and that's what u PAID for!!!!! I wld not sell junk or rip ppl off!!! Seller beware of ppl that r CHEAP and will not pay for the upgraded shipping and then want to express ship what they got back when u get what u paid for!
Posted : 03/14/2012 11:30 am
Buying anything of value without seeing it up close can be a problem.I always like to check out the sellers rating if it's on Ebay -gives you a solid idea of what can be expected.On this site I recommend you ask around about a person's reputation before you make a purchase .Make sure the person has a good name and that no one has had a bad expierience from a purchase with that person.One individual who was ripping people off on this site WAS TOLD HE IS PROHIBITED FROM SELLING ANYTHING ON THIS SITE AND THAT HE SHOULD MAKE GOOD ON WHAT HE OWES,,,,he has not been back on this site(over a year ago) ---Good Riddance!!!!
Sonny how much did you pay for the reel? I think if a reel is solidly wrapped in plastic,newspaper,cardboard or bubble wrap the reel should be in fine shape so the star drag thread being stripped would not be affected in any way and I know Keith Knecht at Minnow and Monsters is an expert on Penn reels and his work is reputable so WHY IS THE STAR DRAG STRIPPED??It don't make sense!!
I suggest a call to Keith at Minnows and Monsters to see if he recalls working on the star drag of this particular 14/0 .The new star drag wheel I think cost around $25 at Capt Harry's in Miami .The handle and braces should of been taped to the reel to insure they would not come out of the box if the box were to split open,,,,,but hindsight is 20/20.Sonny I hope you bought insurance if not you have to spend additional money to get the reel 100%.Seems Sonny is on the losing end of this one depending on how much he paid for the reel.
BUYER BEWARE BUT WORSE YET, THOSE NOT TRUSTWORTHY WATCH YOUR HEAD ROLL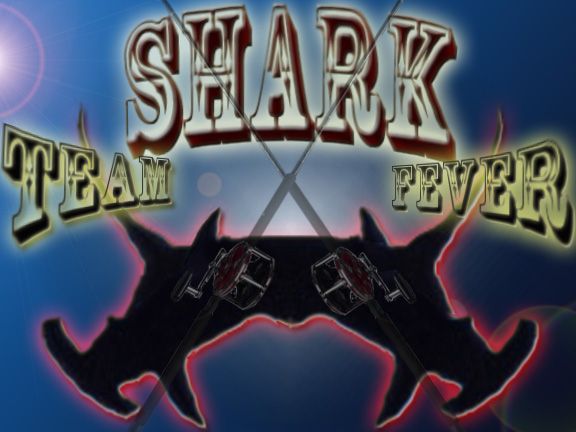 SOUTH FLORIDA SHARK CLUB -President SFSC-Founding Member est 1983 SFSC-Website Administrator BIG HAMMER SHARK TOURNAMENT -Founder Rene Memorial Sharkathon -Founder NMFS Shark Tagger
Posted : 03/14/2012 12:54 pm
This is why you pay for things on paypal. It is the SELLERS responsibility to sell an item and make sure it arrives at the buyers location. For example, the SELLER must make sure in his overall price he includes the shipping costs and insurance etc in his selling price. As long as you follow those simple rules, no matter what things will work out for both parties. To sell a reel and ship it without insurance (which costs 5.95$ for 350$) is purely ignorant.
Team HUGE Gear Captain
"GET SOME!"
Posted : 03/14/2012 1:24 pm
william i am so sorry to get you involved in this
i talked to keith and he remembers the reel and takin the handle off for shipping--he did not pack it
--NO matter what kind of mail is used--if the packin is not done right--who fault is it
david hardman --if that your real name---this all went south when you
-- would not respond to me about this mess----
--and then say---qoute from his pm---''what happened between tampa and ur house with it being shipped ground mail and now the handle is missin but the bag was in the box! Sounds little fishy to me!''---basically saying ---i tore the box open in two spots---took out the handle and hardware---cross threaded the drag star---and then taped the box all back up--
---to what end would i do this
guys -when someone will not respond to you and then when embarrassed -- accusess you of something ''fishy''-------that all you need to know-- my questions have been answered
this is the end------take it for whats its worth---sorry to william and SFSC
Topic starter
Posted : 03/14/2012 2:34 pm
what is it with people and shipping. mostly shipping companys. i ordered a set of mirrors for my truck and they were supposed to be here friday. well they were delivered and signed for friday but at a house 45 mins away from me. i hope you can get your reel all straightened out.
on a side note. will can we get a reputation mod for the forums for if some one does a good deal they can say it went fine. like ebay.
Posted : 03/14/2012 2:44 pm
Wow this sucks on both sides.Need we say more,insurance,insurance,insurance.Sounds like the seller did the correct thing to do to ship it.Took it to Keith to have the handle removed(by the way trust Keith 110%+ if he said the reel has in fine shape)Sounds like this happened in shipping and now Sonny gets the bad end of the deal.Like others have said for peace of mind pay the extra insurance guys.It may take awhile to collect the insurance to make it right but we won,t end up with this mess.Also yes a return call or PM should have been done alot sooner.I hope you guys can work this out....Dave
Posted : 03/14/2012 4:46 pm
I just spent 20 minutes typing something and it has flown in to the great electronic beyond so, I will break this up in sections.
First- I have know fisherman33611 for some time. He has always conducted himself admirably. He owns quality equipment and maintans it properly. He has never been a "cheapskate" in any of our dealings and has always paid promply for any work that I have done. I am also aware of the fact that he works with the deaf comminity and sometimes serves as a translator. That fact alone "speaks" volumes to me.
I work on many hundreds of reels and as I get older, senior moments seem to get closer together but I do remember this reel. I serviced it and remember resurfacing the drag washers to remove the glaze from their surface. The reel was in better than just good condition. Had the star drag been stripped at that time I would have told him that the bridge assembly would have to be replaced along with the star drag itself. I did not. In addition had there been any obvious problems I would have noticed them when he brought the reel back receintly to have me remove the handle. I did not. Therefore, I know that the reel was fine when it left our store. More to come in the next post.
Posted : 03/14/2012 8:12 pm
Secondly- I spoke with sharkinsonny on the phone today. After 66 years on this planet I have become a fair judge of character even when limited to a phone conversation. I do not doubt that the reel is currently in the condition that he described. In addition, I see no logical reason that he would intentionally damage the reel so that he could tarnish the reputation of a member here. He did not seem to be that kind of individual. I am truly sorry that this situtation has occurred between two "good" people. It creates a real dilema. The logical conclusion for me to reach, is that the reel was damaged in shipping. As to how to resolve the situtation, that is another thing indeed.
It would seem to me that since the box was damaged and some of it's contents were missing as well as other damage, the star drag stripped, that the carrier should be held responsible. If the carrier can only be held if the package is insured and the buyer chose not to have insurance, then I would probably believe tha,t as hard as it seems, that the buyer is going to have to suck it up and pay for the repairs. Just my opnion which isn't worth much.
Posted : 03/14/2012 8:32 pm
As a buyer, PayPal is the best way to go, even here. As a seller - the "FRAGILE" sticker combined with the posted tracking number on PayPal will save you from hassle time and time again. In online transactions there is no such thing - TRUST - there are only safety measures. Seams that here - none of these safety measures where applied on either side.
Having trouble calculating your line capacity on your reel?
Try my self-coded Line Calculator with instructions - calculates line conversions and topshots!
Posted : 03/14/2012 11:31 pm
I believe this is most likely the carriers fault. Just to share an experience for others to keep in mind. When I ordered a rod off a classified section about a month back on texas's forum I received a note in the mail it could be picked up from the local office. When I went to the local office it was very small and I could see an employee handling other boxes. She had some kind of lazer gun that scanned barcodes and then she would toss the boxes into different push carts, I watched her miss twice while standing in line and seen the boxes hit the ground. She was in a hurry as I'm sure working in that environment there are strict deadlines and things need to be done quickly. Perhaps something like this happened and the box came open and in a hurry the person tried to put the reel back together stripping the star drag and missed a few parts and then tapped the box back up in a way that it would not happen again.
I also ordered a 50 pack of barrel swivels and a hook sharpener from Bass Pro shop online. The box came beat to hell and had the hook sharpener and the sleeve for the barrel swivels but no actual barrel swivels at all. I called them and said that it was not too uncommon for them to get phone calls like this and said that 99% of the time it is the carriers fault and that they investigate each incident. Fortunately, they sent me another pack of the swivels free of charge and I received them just fine.
Just wanted to share what I've seen and heard first hand and an actual experience I had. Seems to me this is the same kind of deal where it was the carriers fault. Unfortunate situation all around though.
Posted : 03/15/2012 2:19 pm
SethWillo wrote," Perhaps something like this happened and the box came open and in a hurry the person tried to put the reel back together stripping the star drag and missed a few parts and then tapped the box back up in a way that it would not happen again".
Interesting that you should say this as it is exactally what I told both fisherman33611 and sharkinsonny. I believe that the carrier is responsible and I would recommend that sharkinsonny contact the carrier, USPS, he may have some recourse even if the package was not insured. Raise a little stink. The post office is supposed to be working for you.
Posted : 03/15/2012 2:48 pm
DAVID--EXPLAIN HOW THE plastic tit on the inside of the plate got broke off- THAT HAPPEN IN TRANSIT TOO?--the reel would not free spool-- so i took the side plate off and this is what i saw
click on pic for video
sharkin i want my money back sonny
i wondered why david uses a P O box
Topic starter
Posted : 03/15/2012 4:20 pm