Here's the link
http://www.pensacolafishingforum.com/fi ... -17-1.aspx
Folks this is a pretty extraordinary catch and one that we probably won't see topped for many years to come.This is a huge accomplishment from a beach or a boat.I've been talking to the fisherman that caught it and they have quite a shark fishing history up there in the panhandle.In time we will be showcasing some of the huge sharks that have been caught by these very good shark hunters.
My response to some criticism he was getting for harvesting this once in a lifetime catch on http://www.pensacolafishingforum.com was the following
Mr Ernie Polk has nothing to be ashamed of ,,,,,actually i believe he has broken the land-based world record for Mako shark and should be recognized and respected for his accomplishment.Any big game fisherman on a million dollar boat would be lucky and proud to catch what Mr Polk caught from a beach.Hooray for land-based fisherman and man like Ernie who pursue the biggest of MONSTERS from shore where the monster has the defenite advantage.Hooray for Ernest Hemingway (inspiration for real man and specialy for big game anglers),hooray for Ernie Polk and hooray for Walter Maxwell whose world record Tiger shark of 1780 lbs caught from a South Carolina pier in 1964 still stands as one of biggest accomplishments in angling history.Keep watching and see how often this category of shark is caught from shore and you will better understand the greatness and rarity of this feat.Congratulations Ernie now go and catch the world record Hammerhead from the beach or maybe the next world record Mako,,,,,,,,,all my respect to the man who fish from shore and dream of one day catching what Ernie Polk caught.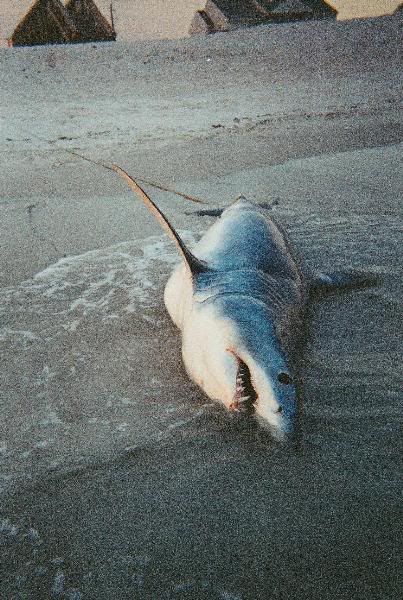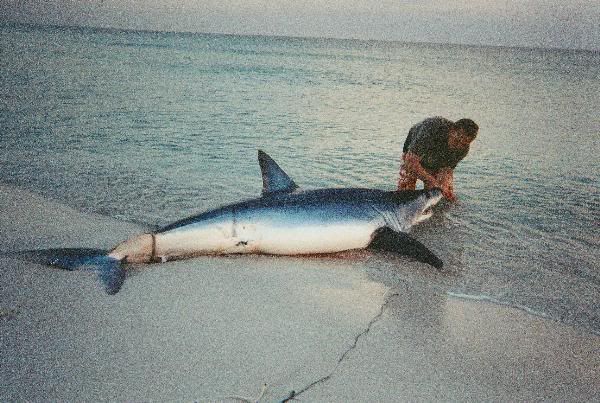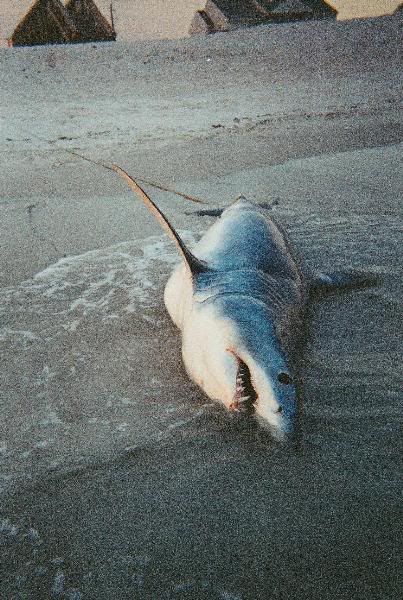 Ernie Polk's Story
We have three 16/o one 14/0 with130 or 160 dac. the larger line gives a better frey factor. I usually paddel the bait between 200yds to 500yds. we use bait of all kinds.To be a shark fisherman ya gota produce bait. I caught a cig that a king ate, a 55lb cuda cut him in half ,i caught the cuda that the mako ate we caught the mako that the rednecks eat. you dont do this alone its a team effort. one man could not handle a big fish at the hill. I have froze my but off so many nights to reel in a 300lb wad of sea weed. We wore the satistics out. Dont fish rough water you will die. By the way she weighed 674lbs and one fin was still touching the ground. the noaa chart said 700lbs it was close.total was 11'2 fork was 10' even. my computer is junk and will not send a pic.I will try to post one soon.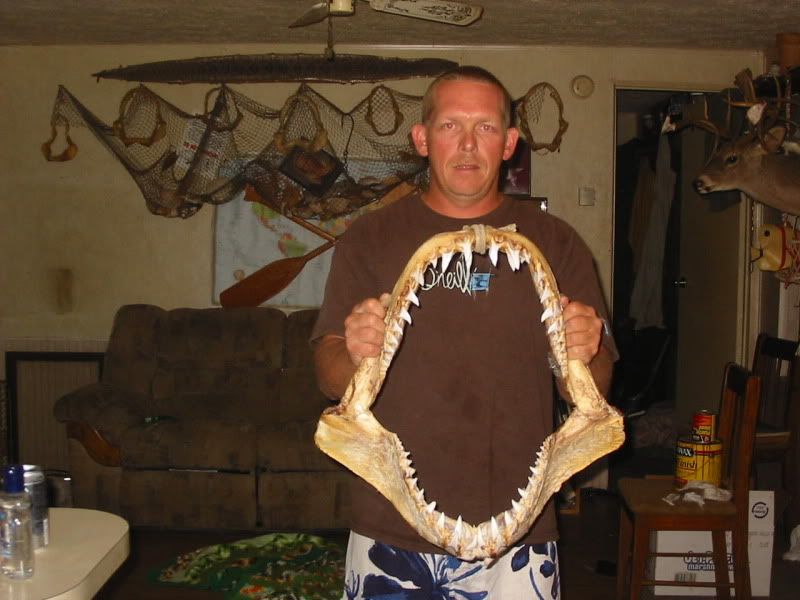 Ernie and his Mako jaws