Alfred Dean still to this day holds the all time officailly recognized biggest fish ever caught on rod and reel(2664 lb Great White).He set the world record in 1959 and it still stands as one of the greatest feats in shark fishing history.Alfred Dean set many Australian records for sharks and even went on to write a book about his shark fishing escapades.We will write much more about this extraordinary shark hunter in the very near future.His record will probably never be broken because the great white shark is today a protected species almost on a world wide level.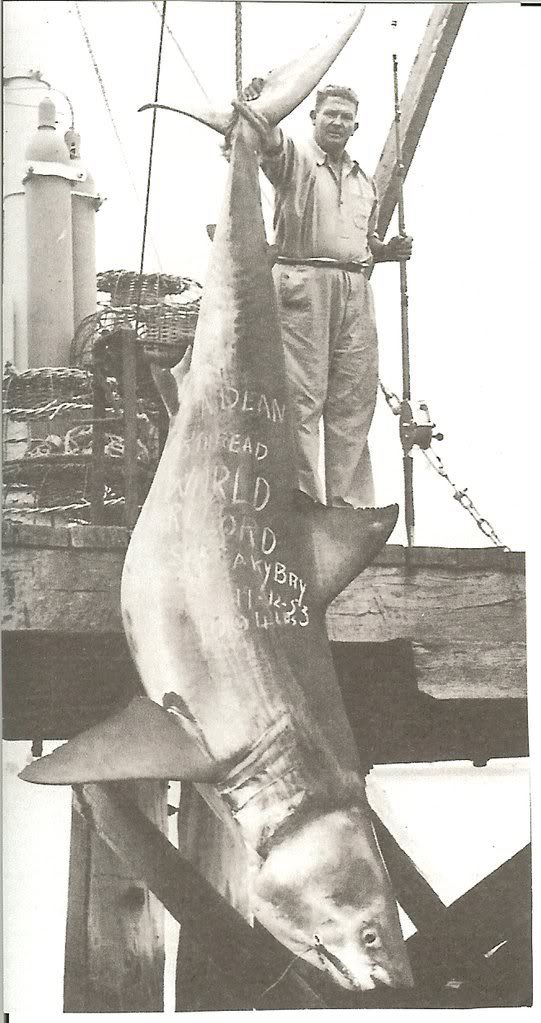 One of Alfred Dean's many Autralian records.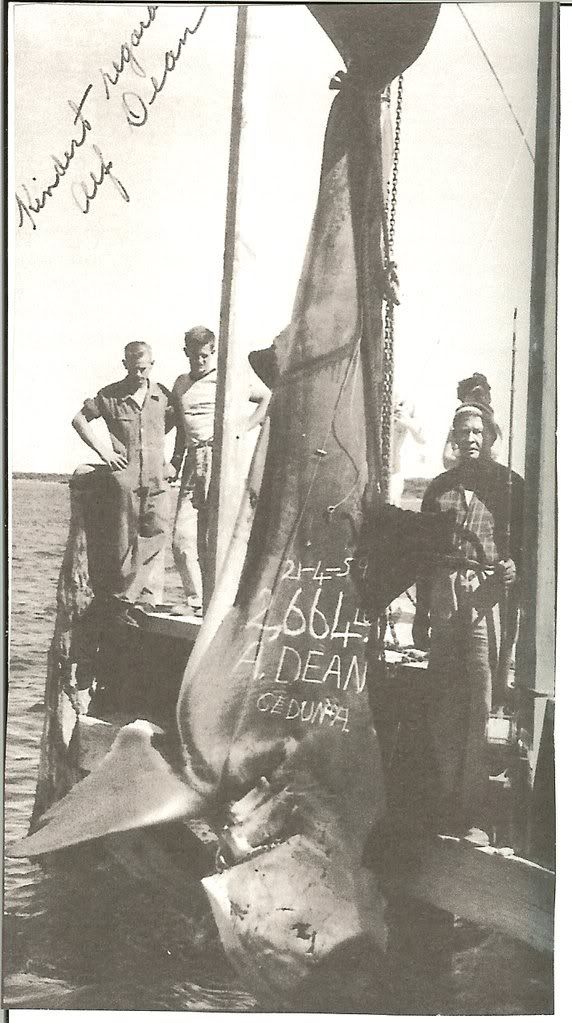 The 2664 lb great white still holds the record.
Alfred Dean on one of his shark hunting trips.Notice the bite on the sharks head.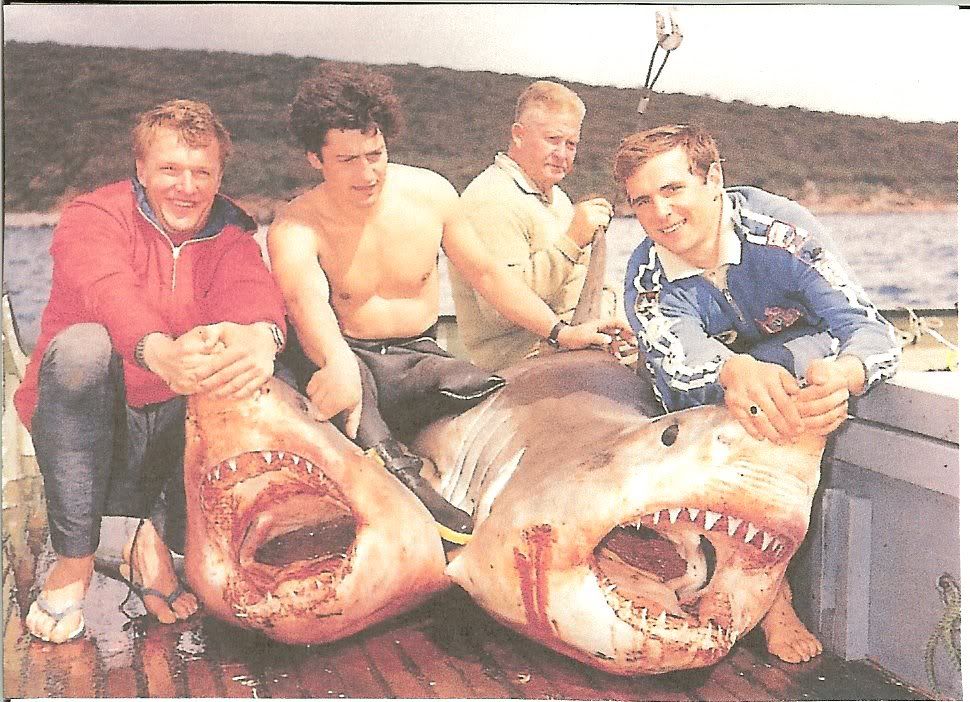 Alfred with some young recruits.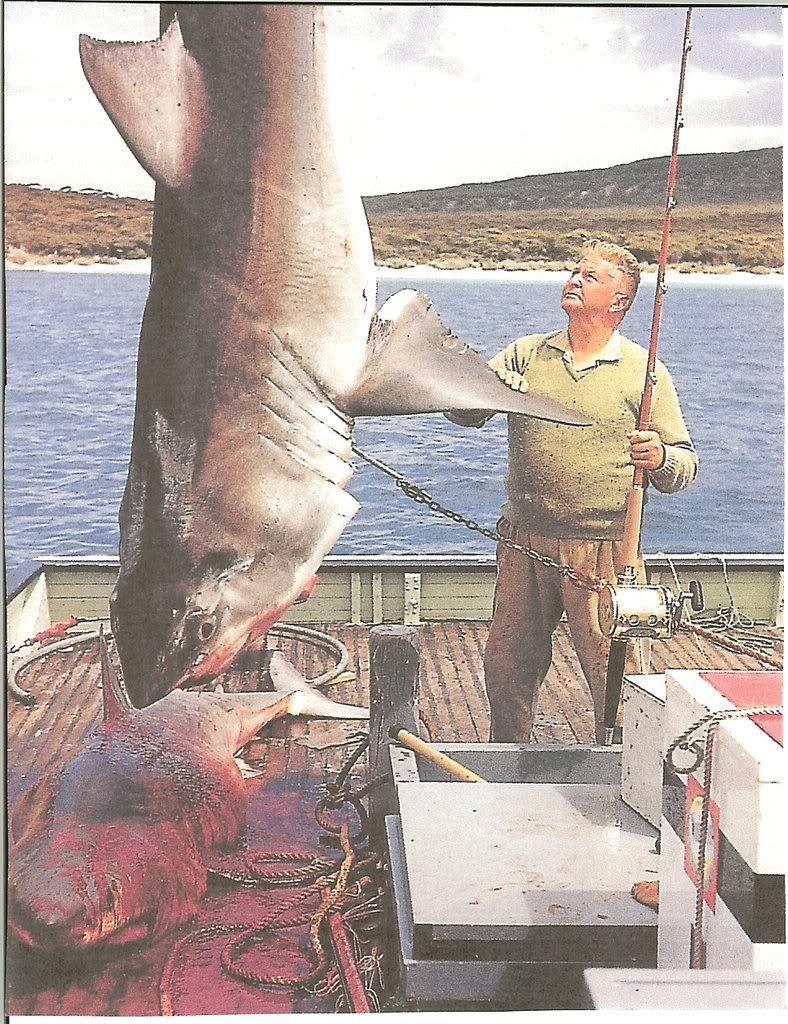 Alfred Dean a true big game lejend.