Our good friend Julio Terzado (bullshark 51)is back in the hospital and this time it's not his body but his mind that is in trouble.Julio has been in our core group of shark fisherman since the 1970's when he frequented the south beach pier to fish with the likes of Rene,Jimbo, Lui Iglesias and many others .During the 1990's Julio and Lui Iglesias were a two man shark fishing team that could be found on the Long key bridge or the seven mile bridge on any given week .Throughout the years Julio has had bad to battle with failing health problems of one type or another.He beat prostate cancer,overcame a triple bypass heart surgery and the last set-back was a broken knee cap two months ago.Julio never complained about feeling sick or being overwhelmed by his bad health -one way or another he just kept on fishing and attending all of our events throughout the years.

Our good friend Julio has been our Bar bq man at all our functions as far back as i can remember.Julio has been the first volunteer to lend a hand for our Christmas party and Big Hammer Awards always at my house early to do whatever was needed including carrying the heavy coolers loaded with ice and drinks.Our friend Julio would be out shark fishing with us when other bigger men would be home feeling sorry for themselves.Julio's fighting spirit has been a source of inspiration for me for some years now but now I am worried that he has gone somewhere we can't reach him.
Julio has been taking sleeping pills for a few years now but after he broke his kneecap he had to have extensive surgery to reconstruct his knee (pins and wires)so he could walk again so he started taking pain meds of different kinds to deal with the excruciating pain.Two weeks ago Julio's wife called me and told me she had to call 911 because Julio was talking non sense at 2 am and she was worried he'd lost his mind.I went to see him at the hospital the following day and sure enough he was slipping away and talking about things he thought he was seeing ,I held his hand and asked him to pray with me I told him he had a son and a wife that needed him and that he could not turn his back on them.I told him to fight for his sanity like he had always fought before ,he just smiled and squeezed my hand tighter.

The neurologist at the hospital had him taken off all pain meds and sleeping pills to see if he would get back to normal .He got out of the hospital three days after I saw him and I thought he was doing better but I got a call from his wife Ana yesterday that he's back in the hospital again .Julio needs our prayers he is now in the psyche ward at a nearby hospital and they have a nurse watching him around the clock.Please pay pray for our humble shark fishing friend Julio.I know Julio will be ok no matter where he goes there will always be an angel watching this kind man.Thank you all for your prayers.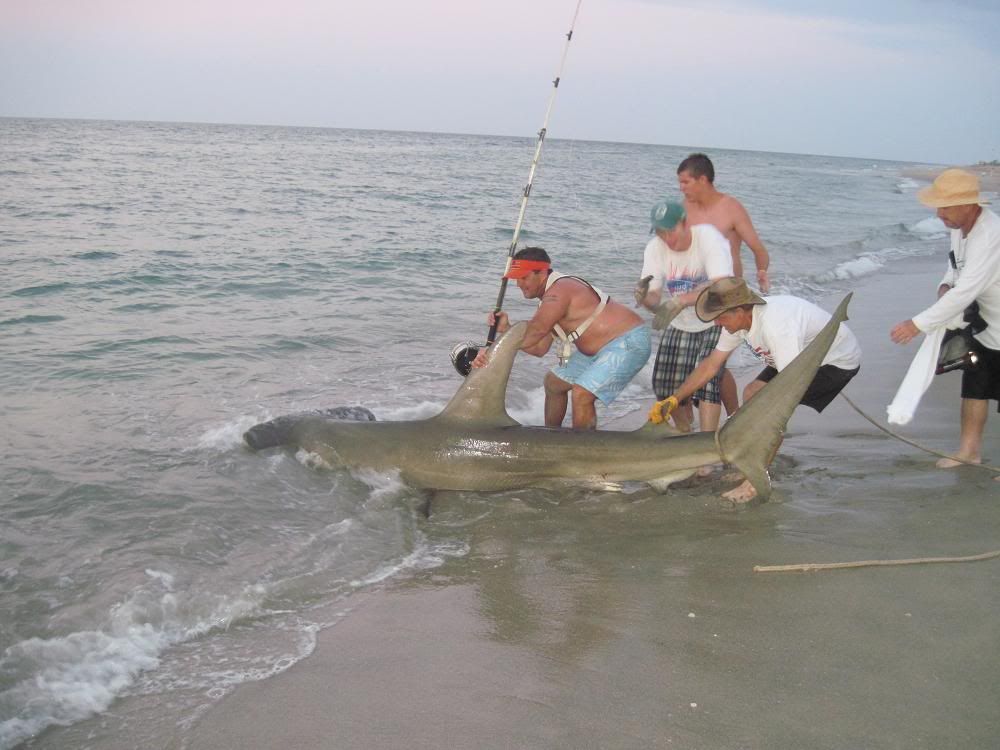 Julio at the hammer's tail helping out any way he could (2010)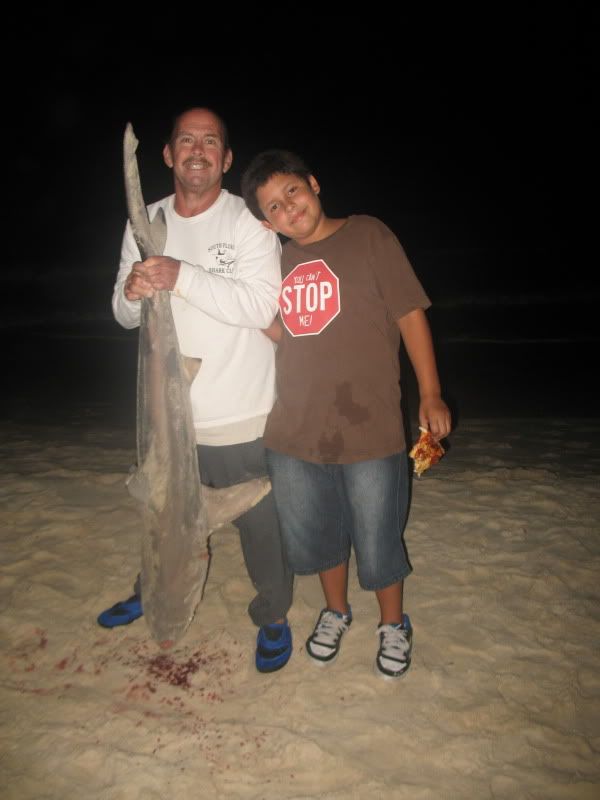 Julio and his son Jordan
Julio with my brother Jorge, and his son Jorgey jr
Julio and I with kids at Commercial pier