Is a Harnell 575 similar to a Harrington 555?I don't know.Harnell was 10 foot beast and Harrington smaller in every way was almost 9 foot . Back in the 1970's the older guys in the shark club(JD,Ron,Ricky, and Rene) used to travel to Florida's west coast Naples to buy 10 foot Harnell shark rods from a gentleman his name was Mr Purdue and he built those Harnells with cork butt and foregrip they had like a 28 tip Mildrum roller tip ,snakes guides (foulproofs) and nice diamond wraps .Those Harnells were Classics were thick at the bottom and had a slow taper ,,,,,in other words thick from bottom to tip.Those rods were awesome and caught more fish then any other.Don't even own one myself right now but I'm looking for one .My buddy Rene (rip) had two and his family sold off his gear after his death without letting any of his buddies in the shark club know.Some of the older guys that are still around but don't shark fish still have them but won't part with them(Vince,Pedrito,Miguel,Joaquin,Rich,etc,etc because of there history in the 70's and 80's South beach,Rene and a era that can never be duplicated again.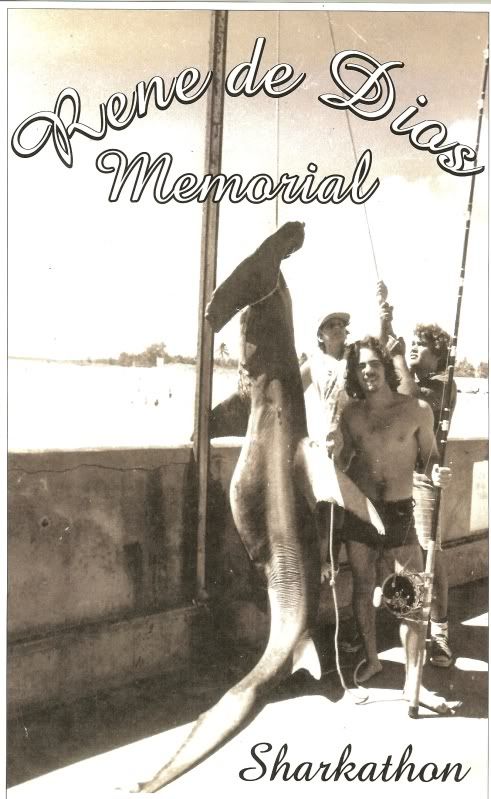 Here's Rene de Dios with his Harnell /14/0 combo and a 1977 Hammer from the South Beach pier(Miami Beach)
Check out Herb Goodman in the 1960's with what I believe is the same Harnell with wooden butt,and Mildrum guides . The picture was taken at Boynton Inlet in West Palm Beach.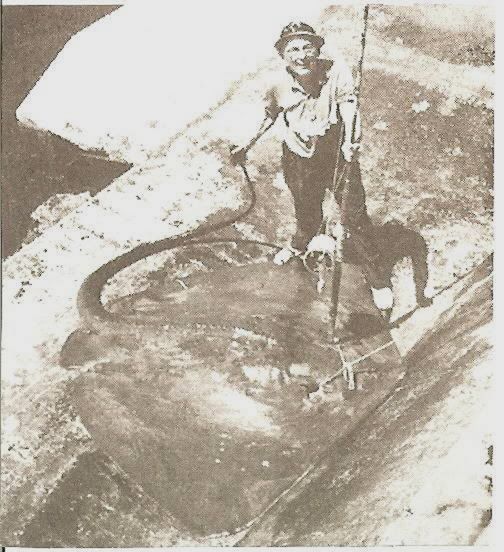 Harrington Spec Sheet
Harnell and Harrington are synonomous with some of the best land-based shark rods ever made .Here is a chart of the many different sizes and styles of Harrington blanks.The chart includes butt size ,tip size and suggested lb test for each blank.Thanks to Steve (Stevebait)from Texas for providing the charts.Steve is an asset to this shark fishing website with his many years of expierience in the sport and he also wraps a great shark rod.
The classic Harnells Rods were built in Venice California and many years later the company was sold to a big corporation.