This pier was the place where many big sharks were caught.I remember reading the reports of the big tigers and dusky sharks that were caught there in the 1970's & 1980's.It's gone today destroyed by a hurricane but i'm sure not forgotten by the shark fisherman that fished it on a regular basis.As a young man i wanted to fish the pier but instead we always ended up on the Skyway bridge or some other west coast beach.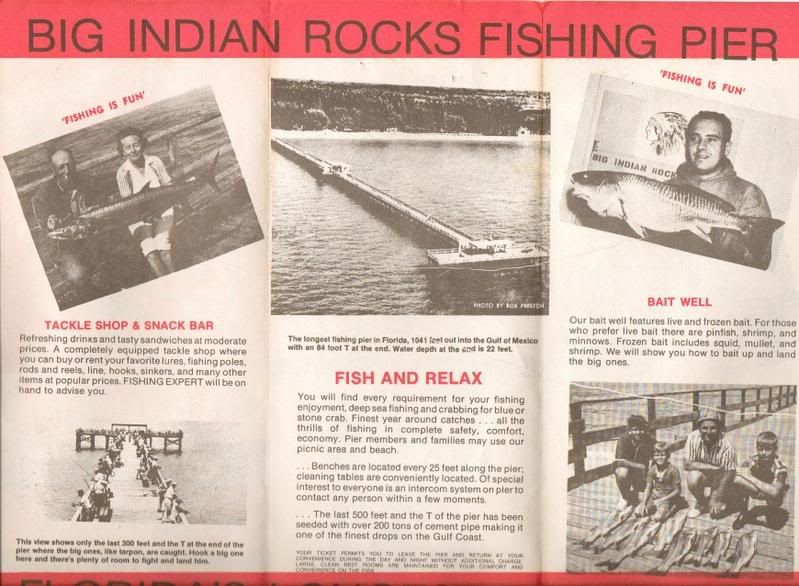 A pamphlet from the pier in the early 1980's
The other side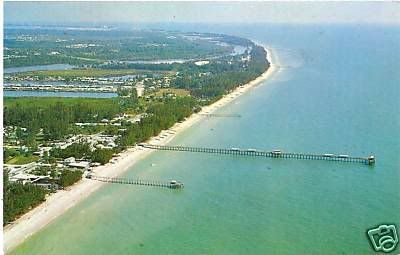 An aerial view -courtesy Youtube
Here's an article that i saved from 1983 it's about the Big tiger shark that was caught by a West Coast Anglers Club non-member Terry Gue.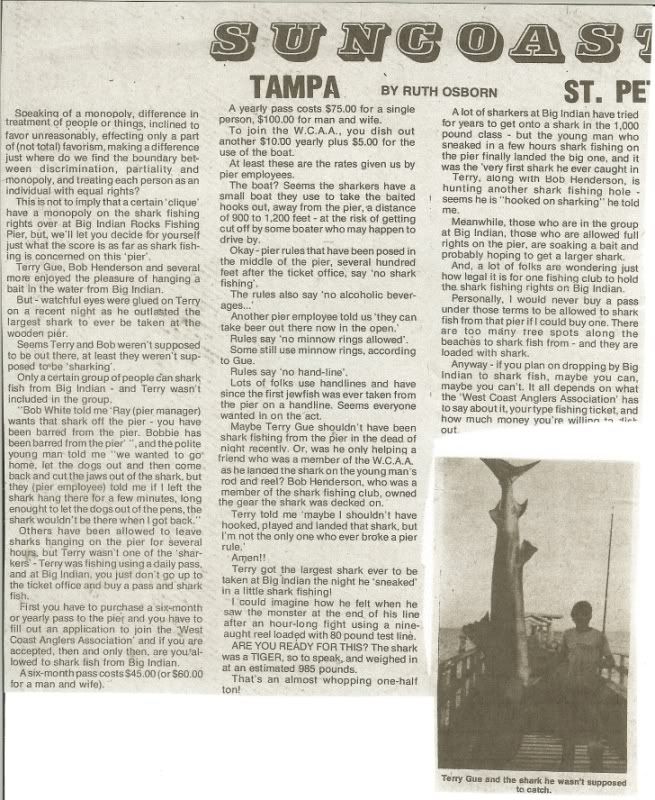 Big tiger hanging from the pier.