THE WEST COAST Meeting and Registration (Captains meeting) will be held again this year at Sharky's pier in Venice Florida Thursday April 6th 2017 starting at 6pm till 9pm. Bring your whole team out to Register ,get your tournament packet and official 2017 BHC angler long sleeved t-shirts.We will have several SFSC representatives present to help out those wanting to sign up .We will be going over the Rules ,expected angler behavior, FWC laws pertaining to sharks,proper shark handling and other important issues to ensure we all have a successful 2017 Big Hammer Challenge.W hope to see every Team representing the west coast to come out and have a good time.This will be a great chance to meet shark fishermen from all parts of Florida so come out and mingle.See you all there.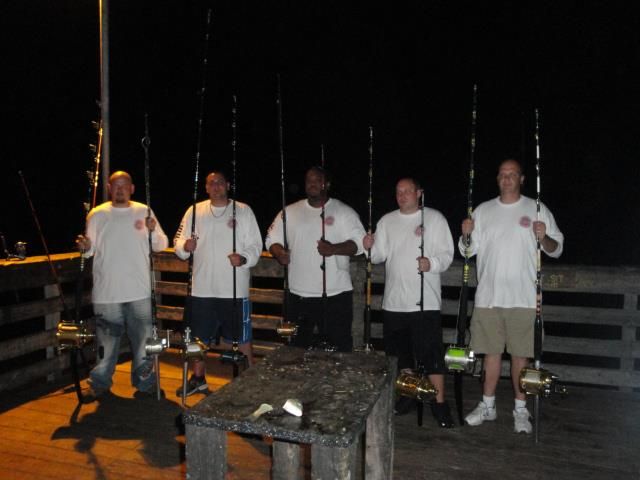 Team Huge Gear with Captain Rich Otts and crew in the 2013 BHC
This our 9th annual BHC West Coast Anglers Meeting.
Date:
Thursday April 6, 2017
Time:
6:00pm to 9:00pm
Location:
Venice pier(Sharky's Restaurant)
Address:
1600 Harbor Drive South
Venice, FL. 34285
Thursday April 4th 2017 we will be at Venice Pier (Sharkys ) for the WEST COAST ANGLERS MEETING .Several SFSC members will be on hand to help sign up teams and to help distribute tournament participant materials.We welcome all interested anglers to attend this meeting/get-togetherit will be a fun event where we can see old friends and meet new ones.
TOPICS FOR DISCUSSION
1)Teams Sign In

2)Helping new Teams and Anglers with BHC related questions- Outreach Program

3)2017 BHC Rules

4)Understanding FWC Shark Regulations

5)SHARK SURVIVAL--Learning the One Minute Release Drill

6)Expected behavior for the BHC-NO BASHING ON SOCIAL MEDIA

7)Team and personal safety while fishing the 2017 tournament

8)SFSC site participation for the BHC,photobucket picture posting

9)Open discussion for Tourney preparation

10)SFSC T-shirt sales and Tournament sign up

11)Big Shark gear .What has worked for us over the years

More topics to be added within the next few days.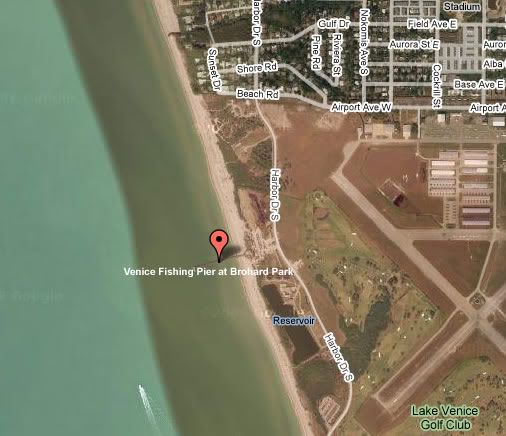 Note: Bring your rods, reels and bait if you plaan on doing some 'after meeting sharking'.