We are working on securing wide Measuring Tapes with glow in the dark paint at every foot to issue to each Team fishing the 2017 BHC.The measuring tapes will be like the ones used in the 2016 Sharks After Dark Shark Tournament.Examples of those tapes below.
.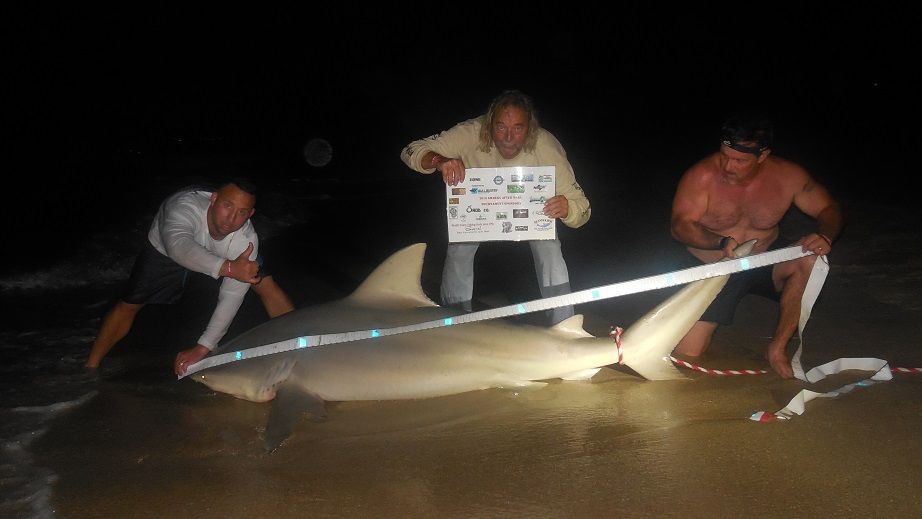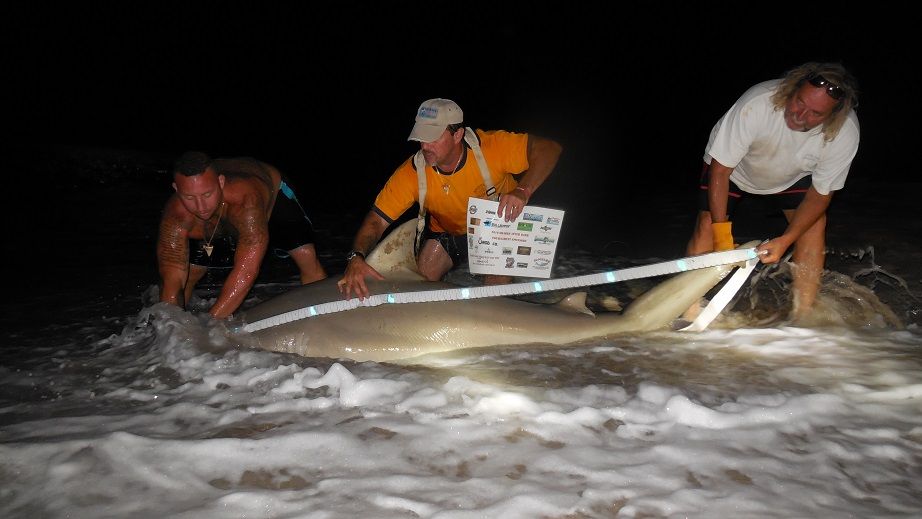 CORRECT MEASURING METHOD- # 1
Accurate picture taking and using correct angles will make our job of determining winners much easier.PLEASE MEASURE YOUR SHARKS STARTING FROM THE SNOUT and ENDING AT THE TAIL.IF YOU FISHED JOSH JORGENSEN'S BLACKTIP CHALLENGE SHARK TOURNAMENT IN THE PAST AND HAVE A LEFT OVER WIDE PLASTIC MEASURING TAPE THEN USE IT FOR THE BIG HAMMER CHALLENGE.IT IS AN EXCELLENT IDEA TO USE A WOODEN STAKE WHICH IS FLAT AND THE WIDE TAPE CAN BE EASILY STAPLED TO THE STAKES FLAT SIDE . DON'T FORGET TO PAINT YOUR MEASURING TAPES AT EVERY FOOT MARK .You can also use A section of Pvc pipe like the one in the pic below.


SUGGESTED METHOD FOR MEASURING YOUR BHC SHARKS
Your Tape measure should be stapled 16 inches above the bottom of the stake or pipe so that the tape will run along the mid section of the shark and a true measurement is more possible . The stake goes in the sand about 6 inches and the tape would be 10 inches above the ground and running down the middle of the sharks center-line
.
MEASURING METHOD -# 2 (ACCEPTABLE METHOD)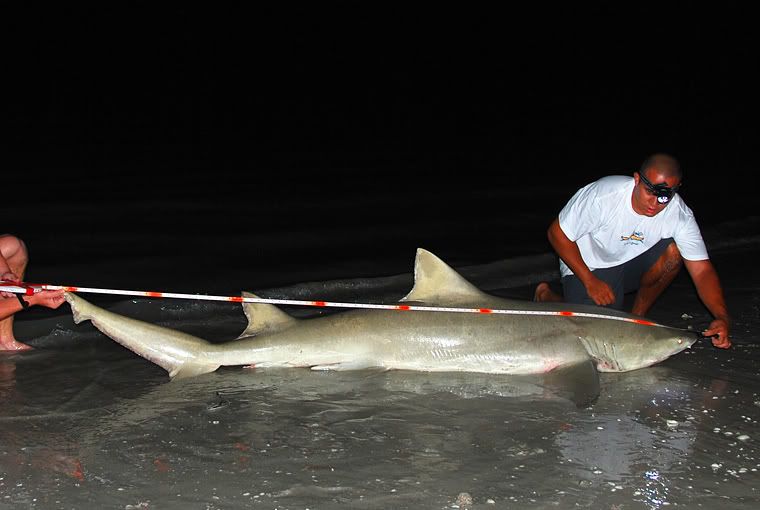 UNACCEPTABLE MEASURING
The tape measure should always face the camera.Measure from snout to tail.Hold the tape at the very tip of the snout and don not cover the tip of the sharks tail with your hand.