Catching big hammerhead sharks during the full moon was a theory we developed many years ago ;it was an observation made by some ardent shark hunters in the South Florida Shark Club but now we have to look at the possibility of the moon having an effect on record sized Mako sharks because Joey Polk has shattered the Land-Based Mako World Record with a massive 804 pounder during the full moon phase.Joey Polk also owns a Land-based Tiger Shark Record with a calculated 929 Lb Behemoth caught four years ago.The Polk's are a family of top notch shark fishermen from Florida's panhandle and Joey's cousin Earnie Polk has the existing Land-Based Mako Record with a 11 ft 2 in 674 lb specimen.Both the Polk boys have caught multiple Record Makos and Tiger sharks.A big CONGRATULATIONS to Joey and Earnie who was right there next to him to assist with this Incredible catch.The shark fought for just over an hour and almost dumped the big Penn 16/0 on five occasions.
ps........I want to make clear that this shark is big enough to break the existing World Record but has to be submitted to ILBSFA first ,,,,gave this monumental catch a deserved sticky
the link to the news story
http://www.pnj.com/article/20140417/NEW ... cal-waters

story by 'Earnie Polk'

"Hello everyone. I'll start with an apology for drawing heat to us all. We tried to keep it awAy from all the media.By the time it was loaded the sun was up and some one got a pic while Joey was pumping gas. We like late reports and privacy. Social media got us. So one of the news guys said it was gonna air with or without us. They can make a story up and work against us or I can help out. So I figured I'd try to point things in the right direction. Surprising enough the reporters stuck to there word and spoke of our sport in a positive light.
Kenny Peterson Joey Polk Earnie Polk. Three cousins. Pending land based world record Mako. It weighed in at 805lbs and 11' long. Female. Harvested. Would not swim away. Ate a 20 lb king. Caught by Joey. Leadered by Kenny. Videoed by me.
"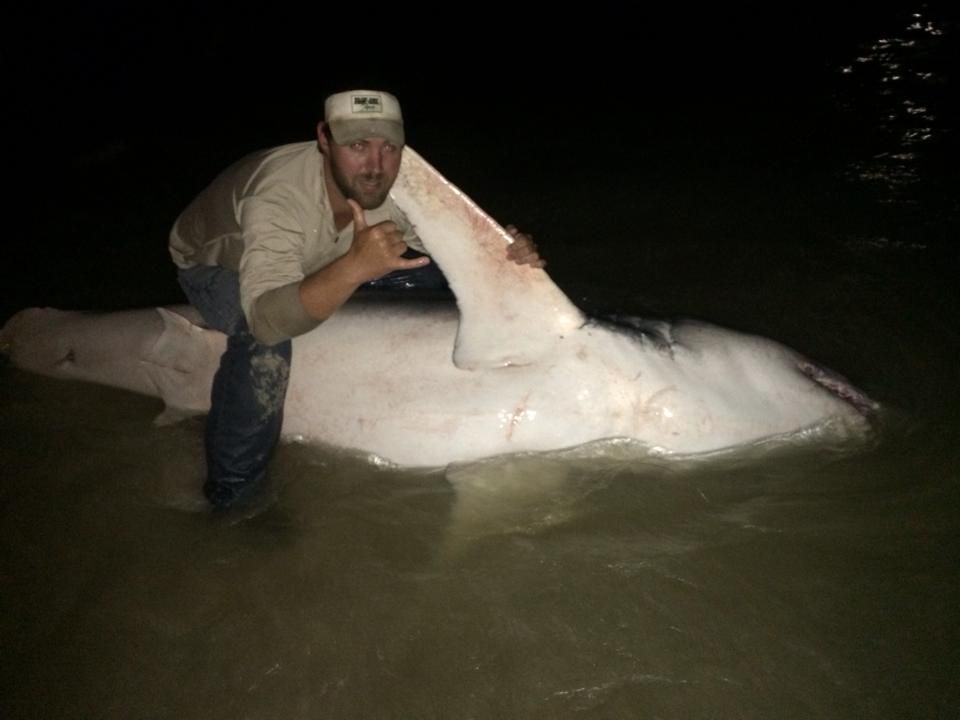 Joey with his massive Mako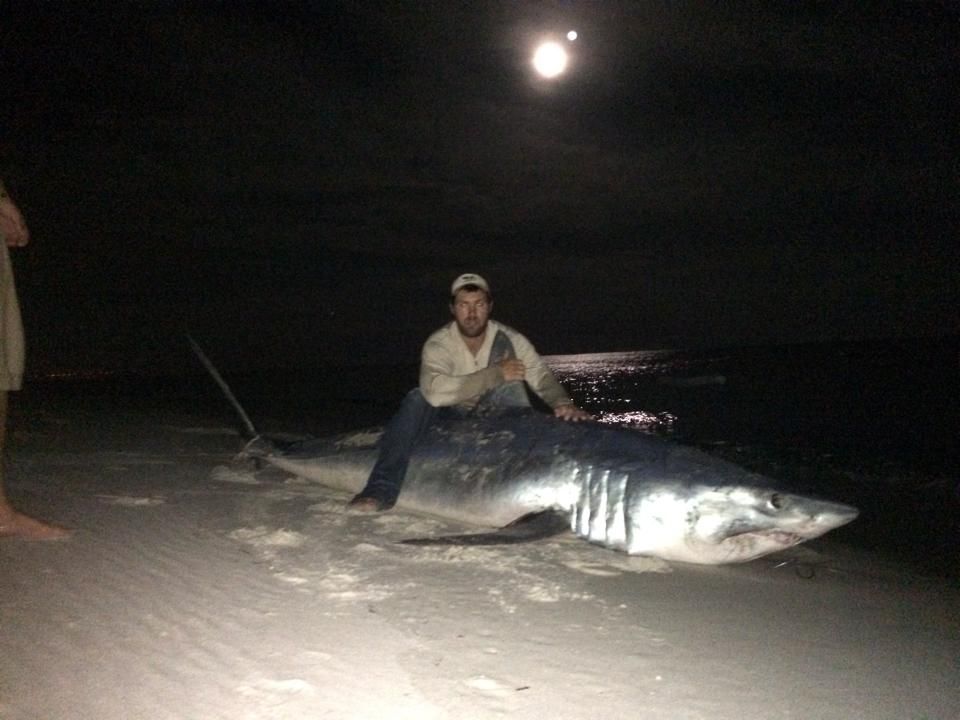 Joey Polk and the potential World Record Mako with the moon in the background shining down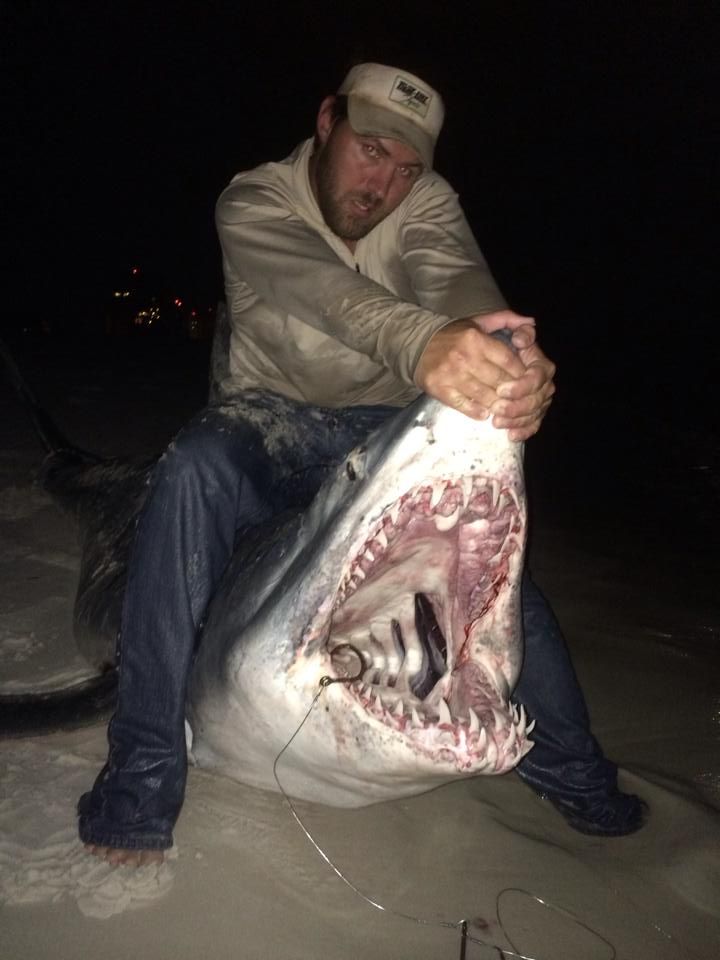 Joey Polk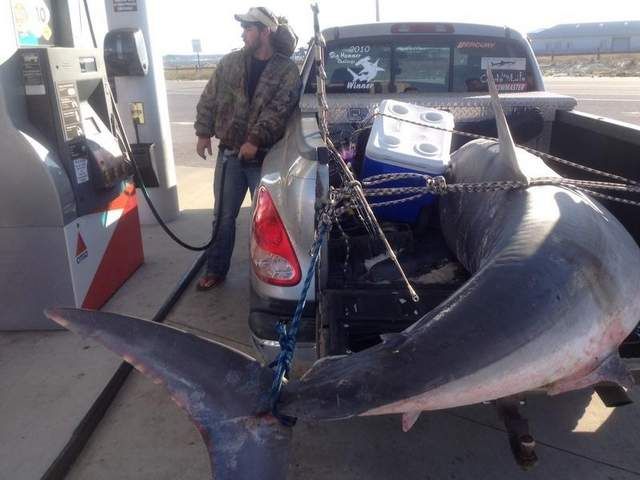 LAND-BASED WORLD RECORD MAKO SHARK (2009)
Earnie Polk with his 674 lb Record Mako caught in 2009
Earnie Polk -Joey's cousin is a Legendary land-based shark hunter who has the existing Mako Record caught from a beach and is also one of the few human beings to have ever caught a mako shark from a pier such as the one pictured above